Why does Hongxing GP Cone Crusher Deserve Your Selection?
Date: Oct 30,2013
Hongxing mining and construction technology is a global leader of material crushing. Hongxing GP series of cone crusher represents the most advanced crusher patent technology, with higher crushing efficiency and lower production cost and higher quality of the crushed products. It is able to sufficiently adapt to various kinds of crushing conditions and can deal with even the hardest rocks.
Hongxing GP series of cone crusher is the fruit of Hongxing Machinery unremittingly pursuing first-class quality and constantly developing new products for decades. For this reason, GP series of cone crusher with excellent performance can be applied in medium crushing, fine crushing and superfine crushing with high efficiency.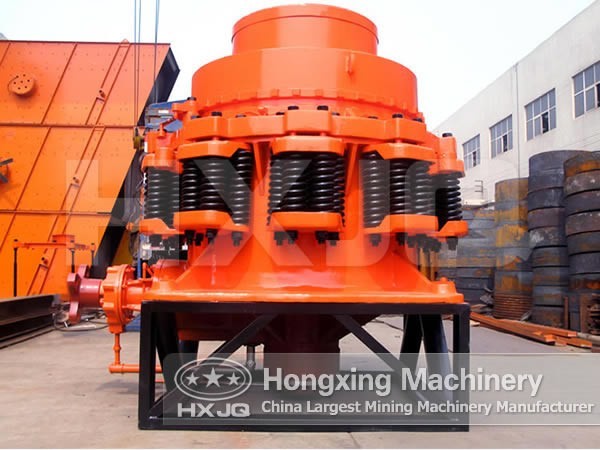 The stone material and mining industry requires the crushing equipment to have high output, good particle shape and high mobility. GP series of cone crusher can not only satisfy these requirements, but make the crushing process more smooth and realize full automation of the crushing flow. In addition, the sales and after-sales service network spread all over the globe of Hongxing Machinery can provide fast and convenient technical support and after-sales service at any place and at any time.
GP series of cone crusher can be dismantled from the top, and all the heavy spare parts can be lifted up, thus making the maintenance and repair of the crusher easy and safe. In addition 95% of the weight of the crusher can be recycled and reused. Through optimizing the oil needed for lubrication and eliminating the backing materials needed for fixing the lining board, the influences of the crushing equipment on the environment can be reduced to the minimum. Hongxing GP series of cone crusher can completely satisfy your crushing demand.