HXJQ Energy-saving Ball Mill Realizes Green Production
Date: Nov 03,2013
Ball mill is the main equipment used for grinding materials after they are crushed and is also the equipment with the highest power consumption in the whole production process, so that energy-saving ball grinding mill is researched and developed. As the development policy of low-carbon and environment protection enjoys popular support, mining machinery manufacturing companies also follow the green and energy-saving development pattern. Hongxing energy-saving ball mill not only improves the product quality, but realizes green production in response to energy consumption in the optimization process.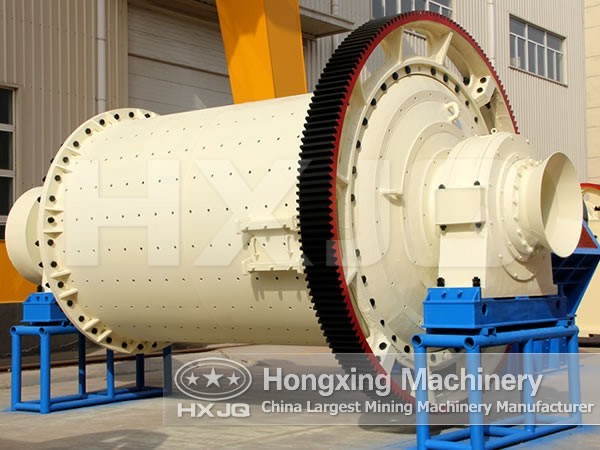 With the development advancement of energy-saving ball mill, the development prospect of ball grinding mill is very positive. The development of mining machinery industry is facing many favorable conditions, as the acceleration of economic globalization and urbanization bring more opportunities and domestic demands for mining machinery are increasing quickly. The production capacity of mining machinery such as ball mill, ore beneficiation equipment and impact crusher excessively expands due to the high market demands in recent years, but the increase of supply capacity leads to increasingly fiercer market competition, so that the development of ball mill with high tech is imperative. Low-carbon and green, environmentally friendly and energy-saving ball mill has become the new favorite among the mining machines and it is widely used for the wet and dry type grinding of all kinds of ores and other grindable materials in such production industries as cement, silicate product, new type of building material, refractory, fertilizer, ferrous and non-ferrous metal beneficiation, glass and ceramics.
As the important equipment in mining machinery production, the performance of green and low carbon of ball mill has higher requirement for the production equipment. Hongxing energy-saving ball mill stands out among the ore beneficiation machines with its advantages of high efficiency, energy conservancy, unique design and strong adaptability and is the first choice for powder grinding production.