How Can Effectively Reduce Energy Consumption of Cone Breaker?
Date: Mar 12,2014
Exploitation of mineral resource makes the demand for crushers larger and larger, which also puts forward higher requirements on production efficiency of crushing equipment. Then energy consumption has become the primary problem. How to reduce energy consumption of crushing equipment attaches more attentions of various crusher manufacturers, crusher users and crusher investors. Cone crusher as major crushing equipment is also been widely concerned by customers. Here, Hongxing Machinery shares effective methods rapidly reducing energy consumption of cone breaker.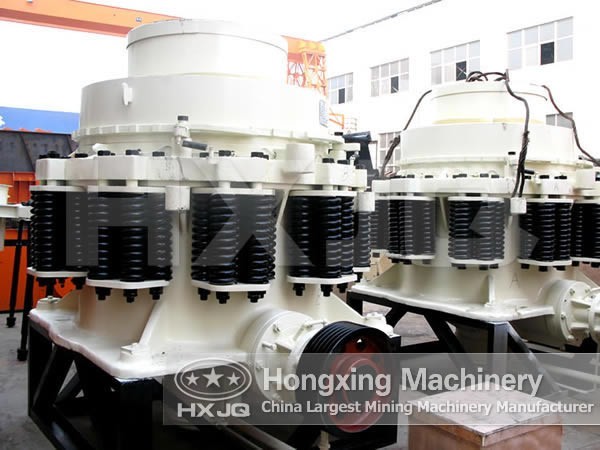 Nowadays, mineral resources are more and more scarce, nonferrous metals, chemical industry, and light industry strengthen efforts on mine exploitation, and the demand of road, bridge and building materials industry for raw materials also increases significantly, which makes raw materials more and more important. Production of crusher machine as the first process of materials processing is particularly important. In order to reduce energy consumption of crusher machines, we should firstly understand what aspects consume energy. After investigations, we find the main energy consumption of cone breaker is electric power. Annual electricity consumption of crusher production can reach half of the total electricity consumption of ore beneficiation plant, which is a very large expense for ore dressing plant. For this reason, Hongxing Machinery launches high-performance and energy-saving cone crusher which significantly increases crushing efficiency and reduces energy consumption, which has a far-reaching influence on the entire mining machinery market.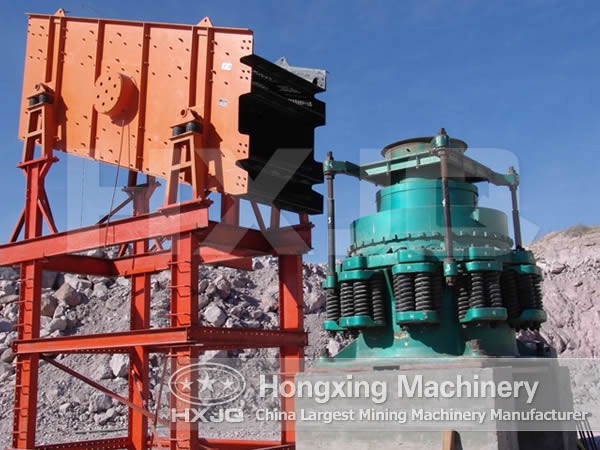 In order to reduce energy consumption of cone breaker, foreign and domestic scholars have researched the problem of how to reduce energy consumption of cone breaker, mining makers are also no exception. Crusher manufacturers also make innovation and improvement on cone crusher, optimize its structure and movement locus generated in crushing process, increase crushing ratio and reduce abrasion, use new type of materials and improve automation levels. Hongxing Machinery is a leading manufacturer of mining machinery equipment, which also adopts foreign advanced technology to produce automated cone crusher which can realize self-regulation, self-protection and self-lubrication, thus reducing a series of problems caused by not timely treatment of manpower.