Tip:
If you would like more information about this product, or consult our product quotation, you can leave us a message at the bottom of the page( or click send inquiry directly to the bottom). We will get in touch with you within one business day, your message content will be strictly confidential.
Brief introduction to shaking table separation
Shaking table separation is mineral processing equipment used for sorting fine material under gravity, and it's widely used in sorting tin, gold and silver, tungsten, tantalum, niobium, lead, zinc, iron, manganese, titanium, iron, coal, etc. Henan Hongxing Mining Machinery Co., Ltd.
has a long history in manufacturing jerking table, and continues to develop and innovate from the straight strip surface bed table to single surface bed table (early 70's), to hyperbolic wave (early 90 's), to double surface bed table, Hongxing shaking table has greatly improved its processing capacity, recovery rate, and enrichment ratio.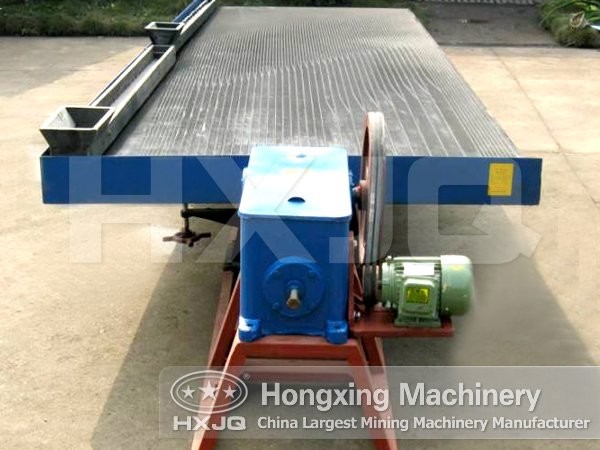 Performance characteristics of mineral separating shaking table
Ore Concentrator combines the technology of shaker and gravity concentration in China, with features of high enrichment ratio, high separation efficiency, simple operation and other advantages, and the final concentrate and final tailings can be got after one concentration. Compared with traditional concentrator table, Hongxing concentrator table doesn't need agents, and has features of lower energy consumption, easy to manage, and high performance-price ratio.
Working principle of concentrator table
Concentrator table scatters ore materials on table surface loosely by virtue of the symmetric reciprocating motion of mechanical stone plate and water current on inclined surface, so that mineral can be separated according to different densities.