To Regularly Adjust Clearance Between Lining Board and Rotor of Sand Maker
Date: Dec 21,2013
After having been put into use, the sand making machine should be regularly checked, especially the full range inspection of bearing seal and wear of lining board. Here, Hongxing Machinery reminds you to make some necessary adjustments of clearance between rotor and lining board when carrying out inspection.
In the running time of rotor of sand maker, the clearance between rotor and lining board cannot be adjusted. If the clumpy materials strand between plate and plate shells, we suggest you to readjust the clearance and lift the impact rack slightly. Thus, the clumpy materials will become loose and the impact rack is easy to adjust. The clearance between rotor and impact plate can be finished by adjusting devices of the machine.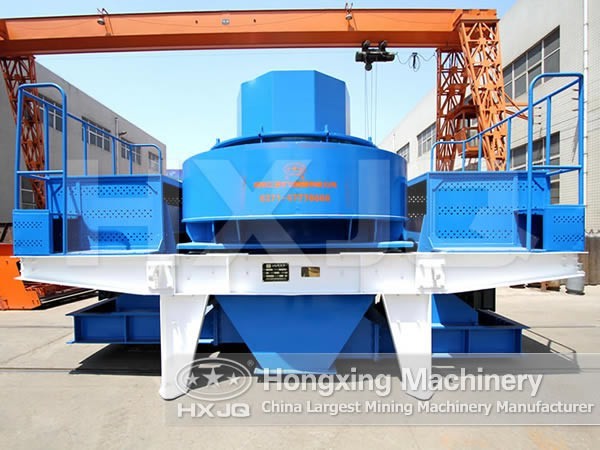 As the sand maker is widely used, its manufacturing level and production technologies have reached the leading level of industry. With the constant improvement of the quality of building sand, the sand maker manufacturers continuously increase the working efficiency and sand quality. Cobblestone is the preferred materials of artificial sand making, its hardness and toughness are both higher than these of Country used sand. So, it's a severe test for both sand maker and crushing equipment. For this reason, the sand maker manufacturers have upgrades the wearing parts, impact plate, hammerhead and rotor of sand makers, which have great enhancements in both energy conservation and consumption reduction. What's more, the sand manufactured by sand maker has the features of good shape, even product granularity and so on, which very accords with the requirements of construction of highway.