Single-Stage Hammer Crusher Is Widely Used in Limestone Crushing
Date: Dec 11,2015
In recent years, the cement industry has been developing unremittingly. This is closely related to limestone resources. China is rich in limestone resources. In some regions, limestone is of low hardness. It makes the crushing cost of limestone much lower than other ores. So for some limestone sand making lines, the maintenance cost is reduced greatly. But in some other regions, the crushing tasks on limestone are very harsh and easy to cause serious wear and tear to the limestone crusher, especially to hammer head. Therefore, in different places in the world, limestone crushing cost is different.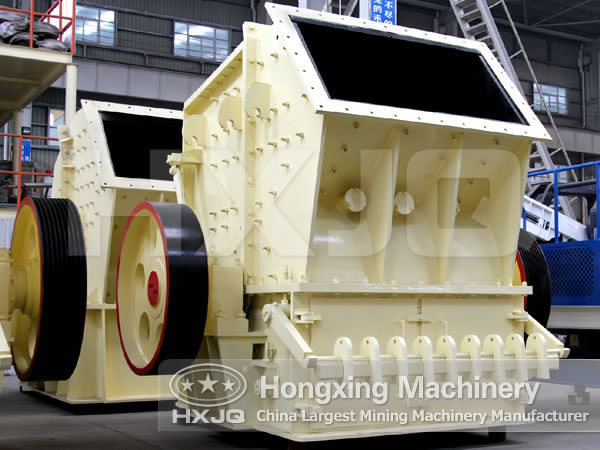 Before, cement plants usually more prefer to adopt jaw crusher as the primary crushing equipment and impact crusher as the secondary crushing device. Even up to now, there are still a lot of cement plants who are using this kind of limestone crushing technology. However, there are also a number of cement plants who have chosen single-stage hammer crusher to smash lime stones. The facts have turned out to be that in most situations, single-stage hammer crusher is able to satisfy limestone's crushing requirements. Single-stage hammer crusher can crush large-block limestone into small particles and achieve a high crushing ratio, dramatically lowering down energy consumption during the smashing process. In this process, we only need one set of equipment, which largely reduces customers' production cost and simplifies the entire process flow.
In fact, it is feasible for many large-sized cement plants to employ single-stage hammer crusher to break lime stones. It also can be used in sand making plants and the finished powders can be used to prepare various kinds of building materials. All in all, single-stage hammer crusher is widely applied in crushing limestone.