The Difference Between Heavy Hammer Rock Crusher and Hammer Crusher
Date: May 29,2015
The Performance characteristics of heavy hammer rock crusher:
1. Big feeding particle size range, high crushing ratio, small product granularity;
2. Low running cost, small power, low production cost, saving 40% of electricity than the conventional tertiary crushing machine;
3. Suitable for the single-stage fine crushing on medium-hardness or brittle materials, available for both dry and wet crushing, and can be used as tertiary crusher;
4. Widely used in cement, ceramic, glass, artificial sandstone, coal, nonmetal mines and new green materials and other areas.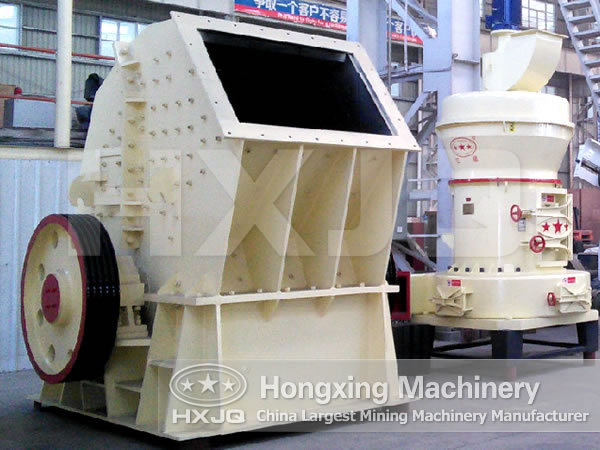 Large chunks of material enters into the crushing cavity and piles up on the specially established bracket in the center of the machine. The hammer rotates in the gap of the middle bracket and breaks large materials into pieces continuously. The broken materials will be further stricken into finer pieces by the high-speed rotating hammer, and finally discharged after having been balanced up to standard by the arc grid plate.
Hammer crusher advantages:
Materials into the crusher break into pieces after being impacted by the high-speed rotating hammer, and rush at the damper bar at a high speed, at the same time the materials collide with each other internally. After having been broken for many times, the materials less than the clearance of the grate bars will be discharged from the clearance, and the larger materials will suffer a second impacting,grinding and extruding on the grate bar by the hammer, and finally achieve the required particle size. Hammer crusher is divided into reversible one and irreversible one. The former has a reversible rotor and generally used for fine grinding; While the latter has an irreversible rotor and generally used for secondary crushing.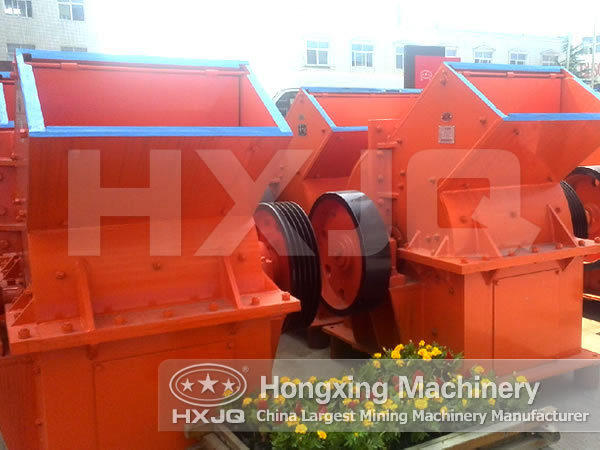 Only by distinguishing the difference between the two kinds of crushers, can we make different equipment exert maximum efficiency on the appropriate materials.