Hongxing Crusher Provides More Comprehensive Choices for Clients
Date: Dec 19,2013
Mining crusher is the forerunner of mining industry. For many years, Hongxing crushers always take science and technologies as the basis of innovation and energy conservation as the core concept. In order to comply with demand of market development, Hongxing Machinery takes the lead in launching environmental protection crushing equipment which includes single hammer crusher, hydraulic rock crusher, concrete stone crusher and so on. These environmental protection crushers are wisdom crystallization of innovative development, which integrate industrial leading technologies and intensively embody the features of high efficiency, profession and environmental protection, which lead the new development of industrial technologies.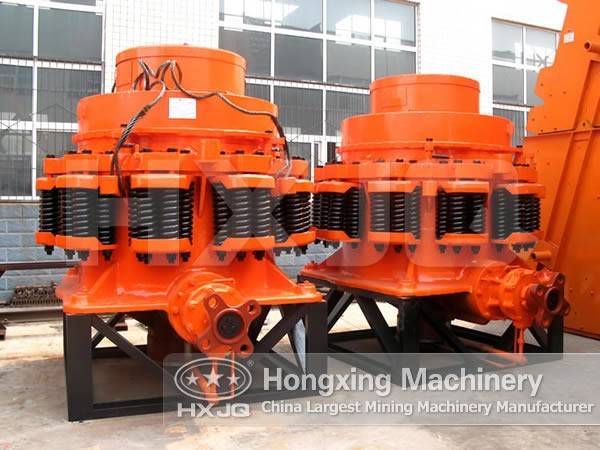 With the continuous economic development, mining and aggregate equipment shows a good development trend in quarry industry. Along with the process of western development and rapid development of urbanization construction, all stone crushers occupy market with perfect technologies ad impressive results, which has a significant impact on development pattern of mining equipment industry. The jaw crusher as one of significant mining crushers is improved on the basis of traditional crushers, which is a kind of high-quality crushing equipment with new structure. Its skills and productivity have been widely accepted by various customers. In the mining of basalt, jaw crusher does a good job.
As the raw mineral material in iron and steel production industry, the iron ore can be classified according to the content of metal and non-metal minerals. Iron ore crusher is the core machine of iron ore processing equipment, which can be used in such industries as metallurgy, mines, coal and so on. What the customers most want to know are how to crush rocks efficiently and how to carry out maintenance availably after they having bought the crusher machines. If you needs details of cone crusher, impact crusher machine, jaw rock crusher machine and other crushers, please feel free to consult us.